At Arakawa River Clean-aid Forum, each company or group independently manages its activities. The Forum will support you to run your activities smoothly. Please contact our secretariat when you carry out Clean-aid for the first time.
We also offer various optional services (Clean-aid Training Courses: fee required) to support your activities. Please feel free tocontact us.
Clean-aid Training/ One Day Flow
Below is the flow of one day schedule at Clean-aid Training Program.
We offer both a full day program and a half day program. Please feel free to contact us as the program can be customized to your needs based on the purpose and available time.

Pre-implementation Training

Content

Lecture on relationship between litter and natural ecosystem
Implementation explanation / goal setting

You can expect this:

Ability to grasp the situation
Assignment of roles/duties as appropriate
Time management

Field Activities

Content

Implementation of Clean-aid activity "Pick up and Research"

You can expect this:

Information gathering
summarizing problem points
Prioritization

Move, Lunch, Break

Content

Move to a meeting room in Tokyo

You can expect this:

Teamwork
Grasp individuality while reading by others
Listening skills
Selecting and integrating Opinions

Lecture

Content

Lecture on Circular Economy
Lecture on how to solve litter problems

Sample Topics:
Risk of river litter and causing factors
Developing an action plan to take measures against river litter problems
Imagine if you are trash…


You can expect this:

Negotiation skills
Presentation skills to gain understanding and empathy
improving hearing skills based on the position of the other party

Group Presentation / Summary

Content

The presentation theme is adjusted according to the type of organization etc.
Indoor program for stormy weather also available
In case of stormy weather, it is possible to change your schedule, but an indoor program is also available.
We will customize the indoor program contents following your request. Below are some examples. Please feel free to contact us for detail.
 River/marine litter lecture (30 minutes ~)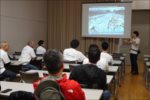 Fundamental lecture of River and Marine litter.
 Consensus workshop (40 minutes ~)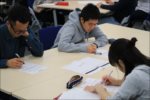 Targeting the river litter, the level of impact on the environment is discussed based on the three viewpoints of physical/chemical/biodegradability. First, you work independently, and then discuss with your team for further optimal solution.
 Pitch speech (90 minutes ~)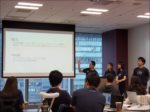 Choose one representative topic and brush up with your team members for a presentation. Discuss and organize the topic in 20 minutes, and then present it in 2 minutes. The available time for each slide is 20 seconds. Make full use of the given constraints.
 Plastic science (60 minutes ~)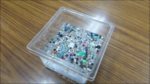 There are various types plastics available such as PET, PP and PS. Understand some of their distinguishable characteristics by performing specific gravity-method classification using saline solution and observing the surface with a mobile microscope.
 Virtual experience of Arakawa river litter (10 minutes ~)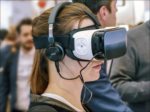 Experience Arakawa's river litter using VR goggles. Those of you who have sensitive semicircular canal could get motion sickness instantly. Not highly recommended.